- Advertisement -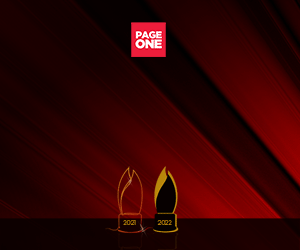 JLL Country Head Christophe Vicic announcing the list of nominees for the JLL Expatriate Executive of the Year
For the 10th straight year, JLL Philippines will present the JLL Expatriate Executive of the Year Award at the 10th Asia CEO Awards. Considered to be the largest business awards event in Philippines and Southeast Asia, the Asia CEO Awards annually recognizes the outstanding accomplishments of business leaders in the Philippines.
During the media launch held last September 20 at the Marriot Grand Ballroom, JLL Country Head Christophe Vicic presented the list of  this year's list of nominees for the JLL Expatriate Executive Award : Angeline Tham (Founder & CEO, Angkas), Arthur Nowak (Senior Vice President – Asia Pacific, Teletech), Aseem Roy (Country Head, Wipro Philippines), Elek Toth (Country Leader, Concentrix), Maurice Levine (CEO, Anytime Fitness Asia), and Romulo Nati (CEO, Italpinas Development Corporation).
The selection process of nominees was based on management achievement, financial contribution, international recognition, pioneering achievements, social commitment, and cultural integration. The award will be given to the nominee with the most measurable success while overseeing a business enterprise within Philippines, and the accomplishment must have made a strong contribution to the development of the country's economic capabilities.
"For the past decade, JLL has been recognizing outstanding expats in the Philippines who have brought their expertise and have become Filipino at heart for their strong contribution to the country's economic progress," said Vicic.
JLL, which has been a partner of Asia CEO since its founding in 2010, has consistently honored expats over the past years. Winners included Chandra Anamirtham of Hitachi GST (2010), Maulik Parekh of SPi Global Solutions (2011), Dan Spinks of Fluor Philippines (2012), Joseph Sigelman of AG&P (2013), Lars Wittig of Regus Philippines (2014), Michael Raeuber of Royal Cargo, Inc. (2015), James Donovan of ADEC Innovations (2016), Mark Lwin of AIG Philippines Insurance and President – AIG Shared Services (2017), and Craig Reines of Sitel (2018).
The 10th Asia CEO Awards will also honor Young Leader of the Year, Wellness Company of the Year, SHERO of the Year, Top Employer of the Year, SME Company of the Year, Executive Leadership Team of the Year, Entrepreneur of the Year, Global Filipino Executive of the Year, Technology Company of the Year, Service Excellence Company of the Year, Diversity Company of the Year, Most Innovative Company of the Year, and CSR Company of the Year.
Winners will be announced on October 15, 2019 at the Marriott Grand Ballroom.
###
About JLL
JLL (NYSE: JLL) is a leading professional services firm that specializes in real estate and investment management. Our vision is to reimagine the world of real estate, creating rewarding opportunities and amazing spaces where people can achieve their ambitions. In doing so, we will build a better tomorrow for our clients, our people and our communities. JLL is a Fortune 500 company with annual revenue of $16.3 billion, operations in over 80 countries and a global workforce of over 90,000 as of December 31, 2018. JLL is the brand name, and a registered trademark, of Jones Lang LaSalle Incorporated. For further information, visit jll.com
In the Philippines, JLL has been operating in the country since 1997 as a 100% wholly-owned entity and currently manages about 5.2 million square meters of real estate with a workforce of over 1,100 employees. With more than two decades of local expertise working hand-in-hand with its global legacy, JLL provides to the Philippine real estate market an unparalleled synergy of services with a strong commitment to achieve real estate ambitions through future-ready approaches. For more information, visit jll.com.ph.